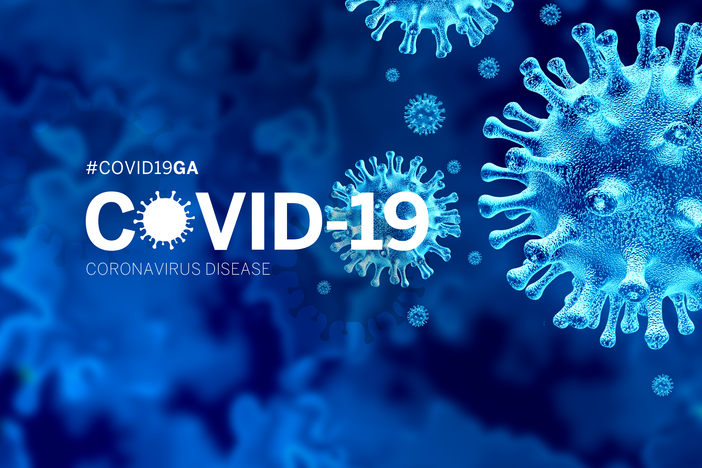 Section Title
.
COVID-19 Resources
Georgia Department of Public Health COVID-19 Resources
Centers for Disease Control and Prevention (CDC) COVID-19 Updated Information
World Health Organization's COVID-19 Updated Information
US Department of Homeland Security's COVID-19 Exposure and Risk Mitigation Best Practices for Law Enforcement
From the IACP: Staying Healthy As A Police Officer During COVID-19
Article: Social Distancing? Not If You're a Cop: 13 tips to help you and your family through this pandemic.
From Stone, McElroy: CARE: Creating a Plan for Critical Incident Stress Management
General Resources
Section Title
.
For Candidates: Understanding Your Psychological Screening
Why is a psychological pre-employment screening conducted?
Law enforcement and Public Safety positions are high-stress, people-intensive roles, and before an agency invests the time and resources into the hiring, training and fielding of an employee, it is imperative to have confidence in the applicant's ability to safely and effectively perform his or her job, not create liability for the department, and not pose a risk of harm to the public or any other employees. A common reaction from an applicant who does not pass the psychological evaluation for Police and Public Safety positions is, "I'm not crazy! Why didn't I pass?" No, you are probably not "crazy," in fact, most of the applicants we see and are not found to be psychologically suitable are truly wonderful individuals, but they may not be best suited for a career in the particular position or with the specific department to which they applied. At SMA, we have experienced and board-certified Police and Public Safety psychologists who have been educated and trained in selecting the right match for Law Enforcement and Public Safety positions, meaning our decisions are guided by and consistent with the International Association of Chiefs of Police (IACP) Guidelines for Pre-Employment evaluations. The IACP promotes ethical and empirically based practices in psychology through education, training, consultation, research and the publication of guidelines.
What are we evaluating and what will happen during the screening?
Just like your pre-employment physical, a medical screening by a doctor, is conducted to determine your suitability for the physical requirements of a Police Office, Firefighter, or other Public Safety position, the pre-employment psychological evaluation is executed to assess for personality characteristics or other mental health issues that may be incompatible for work in the position to which you have applied.
The psychological pre-employment screening typically consists of two parts: standardized psychological tests specifically designed to assess public safety candidates and a clinical interview with a psychologist. The process can sometimes last all day, so it is wise to prepare for several hours at our office. Always bring your work history with you, a resume' is fine, because you will be asked about your work history during the testing and interview portions. All of our tests are designed to assess how you compare to other people in the position to which you have applied, and some of the tests take a significant amount of time to complete. Each test we administer helps our team of psychologists give the agency the best possible analysis of your mental ability to work in the position to which you have applied. You will be asked a range of questions during the interview that will address your background, work history, hobbies and interests, your expectations about the position, and any psychological symptoms or problems you may be experiencing now or in the past.
The most common mistake an applicant can make during their pre-employment screening is trying to be too perfect, thereby dismissing their credibility, one of the most important traits required of a Public Safety employee. The psychologist does not expect you to be perfect and understands that everyone has faults. There are some things you can do to help the evaluation go as smoothly as possible:
Do not assume the worst and expect to be treated courteously- the psychologist evaluating you is hired to objectively evaluate your mental status and relate your personality characteristics to the requirements of the position based on an analysis of the job description provided by your agency. Our staff has no intentions of demeaning you or making you feel uncomfortable. The applicant, the office staff and psychologists are all professionals who are each here to do a job.
Be prepared and read the instructions provided to you by your department and show up to the evaluation on time. This is a portion of the hiring process, just like an interview with your agency, so treat it as such.
Do your best and be honest. Being deceptive during your testing and interview is literally the worst thing you can do during this evaluation. The validity of our report hangs in the balance of you providing accurate information during the interview and the testing, so if you try to oversell yourself, we will not be able to gain a clear picture of your true personality and will not be able to recommend you for hire.
Do not hesitate to ask a question. Should you have a question about the testing or questions asked during the interview, ask! We do not object to reasonable questions. If we are not able to answer a particular question, we will explain why, but there is no harm in asking.
What if I do not pass the psychological examination?
Once the information from the testing and interview has been analyzed, our psychologists submit a result to our client, the agency. The result is typically in the form of a "Recommend" or "Do Not Recommend," depending on the requirements of the agency. We cannot release the results of the psychological examination to you, as the client is the agency to which you have applied, and you will be asked to sign a release form at the beginning of the evaluation allowing the psychologist to release the report directly to the contact at your agency. Again, we have been hired to provide a skilled assessment of your ability to perform in a safety sensitive position, something that we have been specifically certified to do. Not everyone is cut out to perform the duties of a Police Officer, Firefighter Dispatcher, etc., but if you do not successfully obtain the position to which you applied, you may be suitable for other highly-regarded careers! There is no amount of training or finessing that can make you be someone you are not. If you are not able to find employment in this field at this time, we hope that you will find a career in which you excel and one that will allow you to have a productive and satisfying life that is well-suited to your skill set.
Section Title
.
Our Partners

SMA works closely with Critical Response Associates (CRA), an international team of experienced psychologists and behavioral specialists who specialize in assessing and resolving threats of violence, conflict and any kind of high-risk behavior. CRA has a 100% success rate assisting corporations and large organizations to quickly and safely manage these high-risk incidents through consultation and intervention. Our primary goal is to protect employees from harm and companies from litigation and costly disruption. Visit CRA.

SMA is a strategic partner with Espyr, an EAP company. Are you looking for more value in your Employee Assistance Program (EAP)? Does your agency need an EAP that specializes in serving the law enforcement community? For nearly thirty years, Espyr has had a mission of serving law enforcement agencies with comprehensive, highly utilized employee assistance services. Espyr also offers specialized training, coaching, critical incident response and interactive screening programs to assist officers with the unique stress they encounter in performing their duties and interacting with the public. Based in Marietta, GA, Espyr is trusted by customers such the Georgia Bureau of Investigation, the Georgia Dept. of Public Safety, the Georgia Dept. of Corrections, the Georgia Dept. of Community Supervision, the US Customs and Border Protection Agency, the State of Georgia, the National Park Service and many others. Please contact Espyr today at 678-302-5921 to learn more, and please consider Espyr when you next evaluate your EAP services. Visit ESPYRE.

SMA is partnered with Pinnacle Investigations, LLC – the public sector background investigations specialists. Specializing in sworn and civilian Police and Fire applicant background investigations, from start to finish. Visit Pinnacle Investigations, LLC
Section Title
.
Related Organizations
The International Association of Chiefs of Police 
American Board of Professional Psychology
National Internal Affairs Investigator's Association
Georgia Internal Affairs Investigator's Association
Section Title
.
Articles
"A Critical Review of Psychological Instruments Used in Police Officer Selection"
"Psychological Fitness For Duty Examination: What Every Police Officer Should Know"
"Ethics for Psychologists: Pre-Employment Evaluations for Police and Public Safety"
Section Title
.
IACP Police and Public Safety Evaluation Guidelines
IACP Pre-Employment Psychological Evaluation Guidelines
IACP Fitness for Duty Evaluation Guidelines